Just thought I'd post some pics of a project I'm working on for school. We're designing our own papercraft toys/models. I decided to be ambitous/stupid and make something horrendously complex, a guild wars charr!
EDIT: Just finished the "final" Rytlock skinned version along with a PDF for making your own as well as a blank one if you want to design your own charr!
You can download it
here!
The link should now point to my deviantart page where I've got the pdf available for download.
Here's some images of my completed model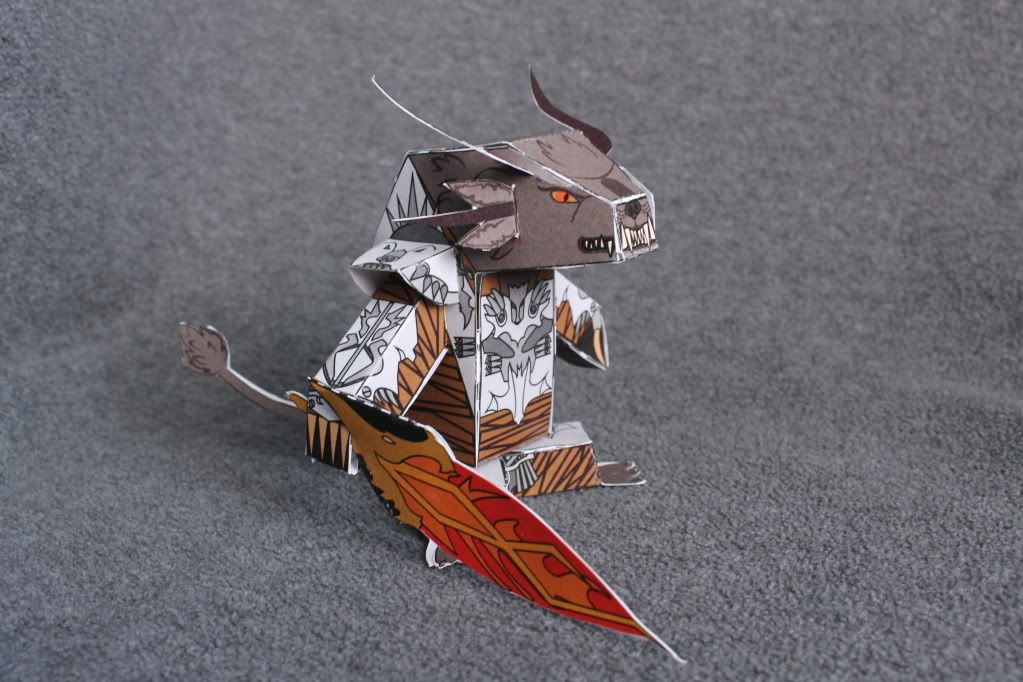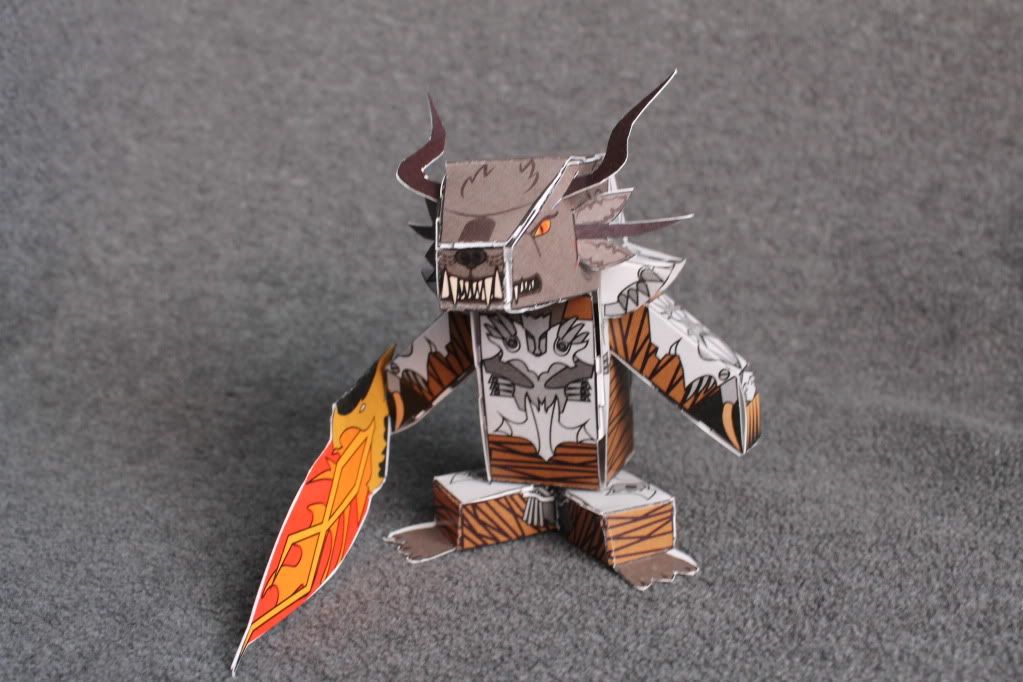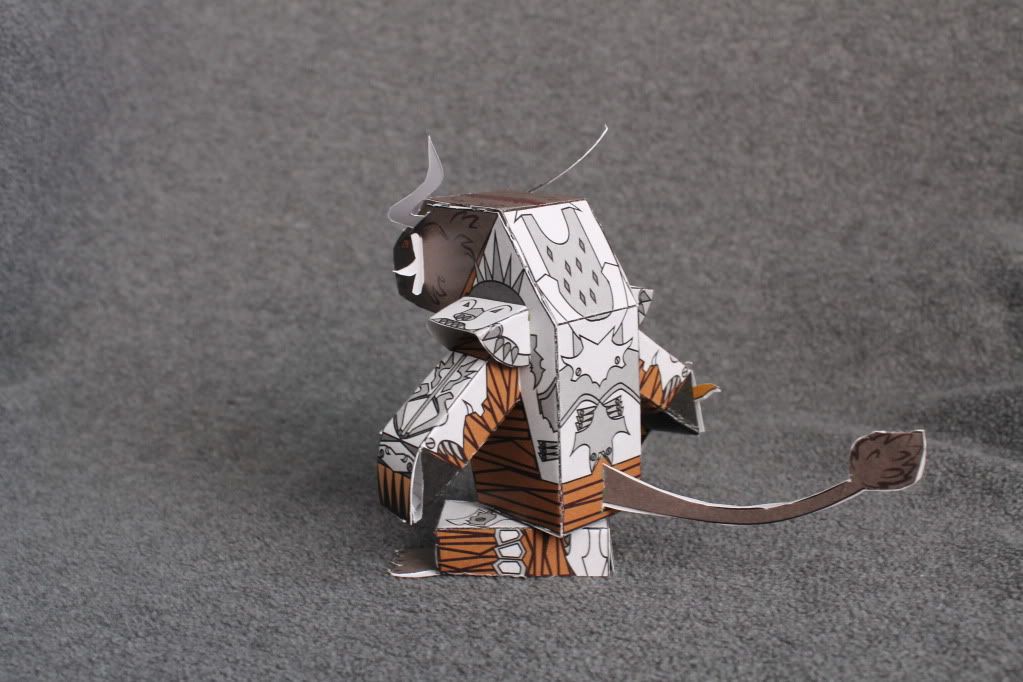 Edited by Wraithmare, 03 May 2012 - 08:08 PM.