Hi to all reader's
The Dark Element is now recruiting.
We are a small mature EU based guild, now looking to recruit more into the guild.
We have already played in the beta's and are now in game on the Desolation Server. Here is a little info about us and what we are about, if you like our aims and ideals just drop us a line and visit our site to get to know us better.
About Us:
We are a small (but growing) friendly mature based guild. We dont not rely on massive guild numbers, but more close knit members, playing together more offen than with random guild members. Our main language is English, and we play on a UK (GMT) Time Base. Our guild is transending from another mmo at the moment (swtor) so more of our swtor guild and later guildies will be joining us as time passes. The Guild is both PvE & PvP based giving ample opportunities to do both on calendar events or in your own time with the guild. We really will focus on all level Dungeon Grouping, making sure we get all we can out of the game and have fun hitting our goals in doing so be it working as a group through the hard times and the good! (being those rewards we always love to see when we down a boss and get that chest). We as a guild do not discriminate and welcome both Female/Male players as well as couples. We are now in the process of doing all dungeons/WvWvW and fractuals.
Our Aim:
We like to create a friendly atmosphere within the guild so that when you log you know your going to get a friendly warm welcome. we know grouping is a big part to mmo's and in GW2 we have a bigger opportunity to do so with the sidekick level system. So we will be grouping as mush as possible. we also have a voice over net system (Vent) and want you to log onto that as much as you can as to do so you get to know the members of the guild quicker and its always good to enjoying the banter with each other whilst doing your own thing. As well as the serious side that Voice com's are needed especially in dungeon areas for quick and orderly tactics. As I've already said endgame content - dungeons will be the big part to our PVE playing time as well as making our characters the best we can in the process. Be it aiming for legendary weapons/armor, skins or stats.
In PVP we want to try to get a regular event going on our calendars that allows the guild to play as a group in pvp especially in WvWvW. This will bring good tactics and team play into the mix in a real PVP experience. To start with we will be running three main calendar events each week at least. Whilst running small groupings as much as possible between main events be it farming/karma runs & dailies.
Requirements:
Just to finish here is a short list of the requirements that we wish you to follow if your wanting to join Dark Element.
* Minimum age 21
* Need Vent in instances general chat (Grouping).
* Treat all members with respect.
* Honor the hierarchy of ranks within the guild.
* Be able to follow & sometimes lead.
* Register to our Website/Forums
* Most of all have fun and enjoy this great mmo together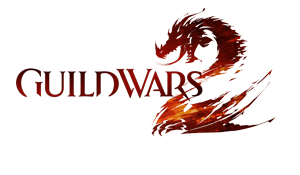 www.dark-element.co.uk
And hopefully we will see you in GW2,
Shadow (Guild Leader)
Edited by ShadowbornGW2, 22 December 2012 - 03:34 PM.