The Army of Lightness
To provide a fun, lively and supportive community of gamers…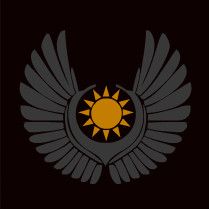 MISSION
The guild houses people from all walks of life, ages and lifestyles.
We promote a society of tolerance and understanding;
a quick way to get booted is putting down
the political, religious or personal views of others.
We play hard, laugh easily and swear like drunken sailors,
but at the end of it all we never lose sight that this is our
Guild/Home/Clan and we stand (or lie face down dead) together;
otherwise what's the point of being in it.
We want YOU (most esteemed reader) to be a part of it and not
just a name on the Guild List who logs in occasionally.
Your thoughts, ideas, involvement and contributions are important to us;
we want you to become a part an
active and diverse society.
http://lightness.goodforum.net/
Edited by neoteo, 29 November 2012 - 09:23 AM.