Hey there, I want to know if this is a bug. I transmuted my Order of Whispers hood to replace the rascal helmet for my lvl 60 charater. When it was done the Rascal helm somehow merged with the hood and now i have both of the effects on. (which is pretty cool btw)
However in the Hero panel it doesn't show it.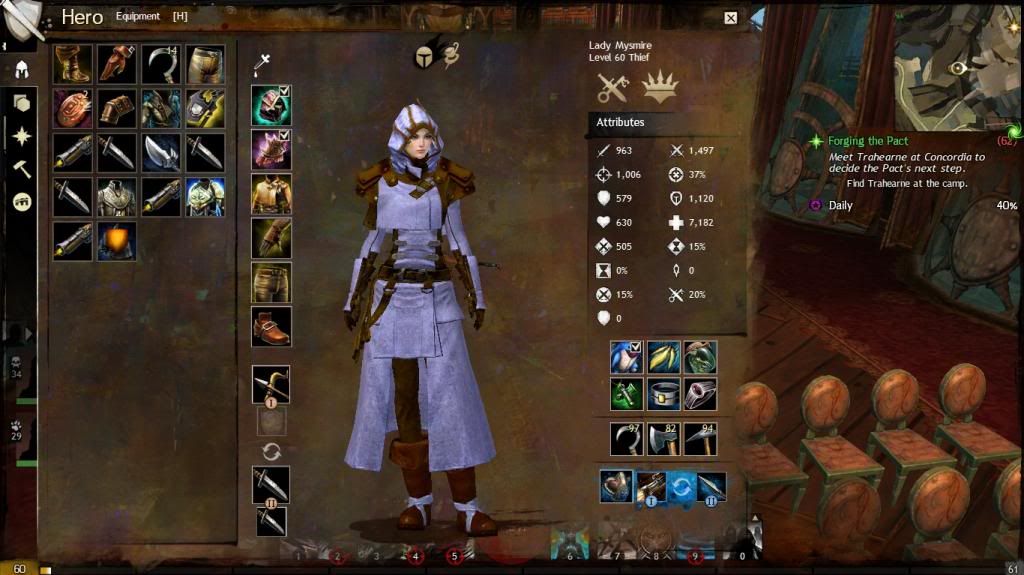 Is this normal or a cool ass transmutation bug? Feel free to post picture of your Thief to show.
Edited by Mkay, 19 February 2013 - 04:51 AM.