Hello community. I am an avid dungon runner. For me, running dungeons is the best thing about the MMORPG genre. As we all know, there is a fairly competent LFG tool in th form of a website: GW2LFG.com
for the most part, it allows players to find groups fast and its extremely useful, but ive begun to notice that some things just dont sit right with me about the people using this website, please reference:

and id like to say these cases are few and far between but then we have: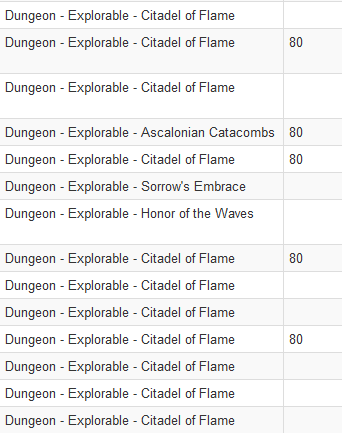 folks, imho, this is pretty ridiculous. Running a dungeon requires skill, and teamwork and IMHO, for a guild, its one of the best ways to build team and comraderie.
i want to know how you guys, the community, feels about the above screen shots. Tell me if you agree with this behavior. if so, why? and vice versa.
Personally, i disagree, please help me understand why you as the playerbase would strip the game of its values for the "quick buck" so to speak.
thank you in advanced.
EDIT: added screenshots, sorry
Edited by Rickter, 21 March 2013 - 09:30 PM.