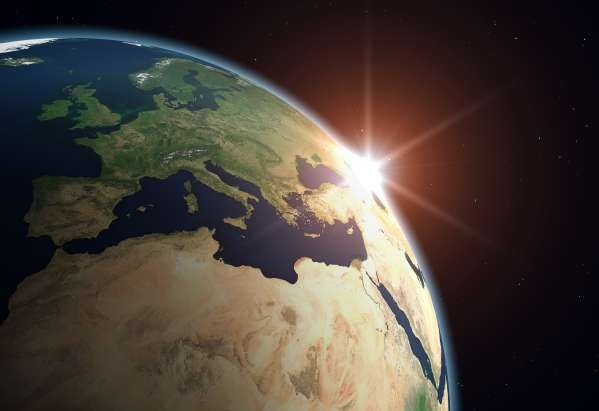 "We have a very daring and skillful opponent against us, and, may I say across the havoc of war, a great general" -Winston Churchill
"Anybody who came under the spell of his personality turned into a real soldier. However tough the strain he seemed inexhaustible. He seemed to know what the enemy were like and how they would react." -Theodor Werner was an officer who, during World War I, who served under Rommel
"There exists a real danger that our friend Rommel is becoming a kind of magical or bogey-man to our troops, who are talking far too much about him. He is by no means a superman, although he is undoubtedly very energetic and able. Even if he were a superman, it would still be highly undesirable that our men should credit him with supernatural powers... [ending the memo with] I am not jealous of Rommel." -British General Claude Auchinleck
Despite this last week's success for BG, we have learned some rather bittersweet news. That news oddly hasn't been reported here yet.
It is worth saying that one the grand advantages of playing GW2 is that you get to play with and against some of the greatest pvp guilds of the 21st century. Be they friend or foe, this is the very engine that drives the world pvp game.
There are in truth too many guilds to mention briefly. Many of these great guilds have left already without a justly earned goodbye. This is true just as many of the great guilds that are here right without getting the praise they truly deserve.
I can't right every wrong in that regard. However, I will take the time to correct this one for an honored enemy's retirement from this field.
I will quote what PRX has said in their own words on their website:
http://prx-guild.com...ng-off-the-line
"
This is our last official combat action in Guildwars 2. [PRX] is going unofficial after a long and successful campaign.
We began in beta weekend 2 as an applicant to the Titan Alliance and have played hard for the past half year against many outstanding enemies and alongside many excellent friends and allies. Guildwars 2 is a very well-made and run MMO and let me thank ArenaNet for such a great job.
As a member of Titan Alliance on Henge of Denravi we were a part of what is still the most successful alliance in Guildwars 2 winning 30 consecutive matches to become the undisputed champion. We defeated all challengers including our chief rival The Ascension Alliance. This alliance, on paper, had double Titan's numbers and yet we went 8-0 against them and caused them to disband. We battled alongside such greatness as Condemned, Darkness is Everywhere, The Elite, DtD, Synapse, GIN, Yakisoba and RMA.
We next moved to the #10 server, Sea of Sorrows, and helped it rise to be #1 with a long undefeated streak. We won against many solid opponents, most notably the very tenacious Sanctum of Rall, on our way up the ladder and dethroned the champs JQ and SB . We were fortunate to join with such great allies such as MERC, Axis of Insurrection and Fist of the Empire.
We then loaded the Higgin's boats and hit the shores of Normandy by joining with Seafarer's Rest, a European server that was in Tier 2 and helped it rise to be #1 in Europe. We battled alongside many international friends such as the Russians of Za Drots, VcY, OSC and Vengeance of the Fallen. We battled hard against the beast of Europe, Vizunah Square, dethroning them and coming in first 3 times out of 5 weeks.
Finally, we moved to our last server, Jade Quarry. After being their enemy for so long and gaining a world of respect for them, we joined JQ while they were in 2nd place and helped them dethrone our old home, Sea of Sorrows. Thanks to the great guilds of EMP, SF, AoS, FIRE, HzH, FOO, BPA, and RG. To be in NA tier 1 for so long is a testament to the superiority of the guilds and population of JQ.
Our current record is 72 wins, 55 tier 1 wins, never a third place finish and only 4 losses (1 to JQ, 1 to SoS, 2 to VS).
Nothing we accomplished was on our own. We were fortunate enough to fight alongside some of the best of the best (as noted above) with regards to guilds and also hundreds of outstanding small guilds and individuals. We do not forget that and say a heartfelt thank you to all those who fought hard alongside us.
We are not disbanding the [PRX] tag and in fact, there will still be [PRX] folks WvWing and playing the game on Jade Quarry. We are not leaving and love it here. However, we are standing down and being more casual as we fade into the next gaming adventures.
Finally, we have accomplished a lot in what is almost 14 years of gaming. Having said that, I have never been prouder of the team than I am now. Together we did amazing work and thank you for your excellence and dedication.
"
As the screenshot below will show, I was there on the field when you entered into Tier 1 for the first time PRX. You were in fact the guild I originally recognized the Titan Alliance by, back on August 31, 2012.
http://ghost-pa.com/...hp?topic=1449.0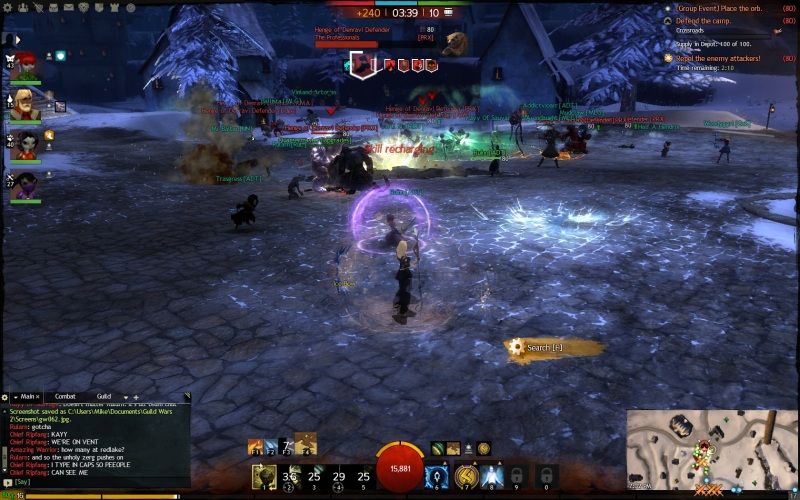 After a long road, Blackgate is here in T1 again. Sadly, it is when you have judged it is time for your guild to leave.
I will not debate the wisdom of your commanders. However, I will say this.
Even Blackgate would not be the server it is today without the high level of competition you provided. Further, the sportsmanship PRX and the rest of the Titan Alliance showed us in Blackgate's hour of need hasn't been forgotten.
In the fall of 2012, TA after all took the rare step of bumping up a fallen server's first cross server recruitment thread. Their endorsement helped make it the most successful thread of its time.
http://www.guildwars...e/#entry1893154
My adversary of today has much to do with why I can be in Tier 1 at all on Blackgate. It is an act of sportsmanship I shall not forget.
In my opinion, this was a far better game because your guild was in it. May fortune smile on you in your next campaign. Until we meet on the battlefield again, I wish you the best.
/salute
Laylyn of HAUNT
http://ghost-pa.com/
and eventually
http://haunt-pa.enjin.com/