Guy_Fawkes_jr, on 11 January 2013 - 05:34 PM, said:
I smell fear from SoS. They are going out of their way to propagate the message that at worse BG will keep JQ down during SoS not so off coverage hours ( hey SoS is always full 24/7 ) to best lets remind BG how the big bad SBI/JQ monster kicked them out of t1 ( truth of the matter it was SoS's large WvW dominance in t2 prior to reaching t1 and SoS consistent high score in t1 that pushed BG to t2 and kept them there for long.

I might just transfer the guild back to Blackgate. BG plays for first they just might get this but if they get tricked into fighting for second place they will end up back in t2.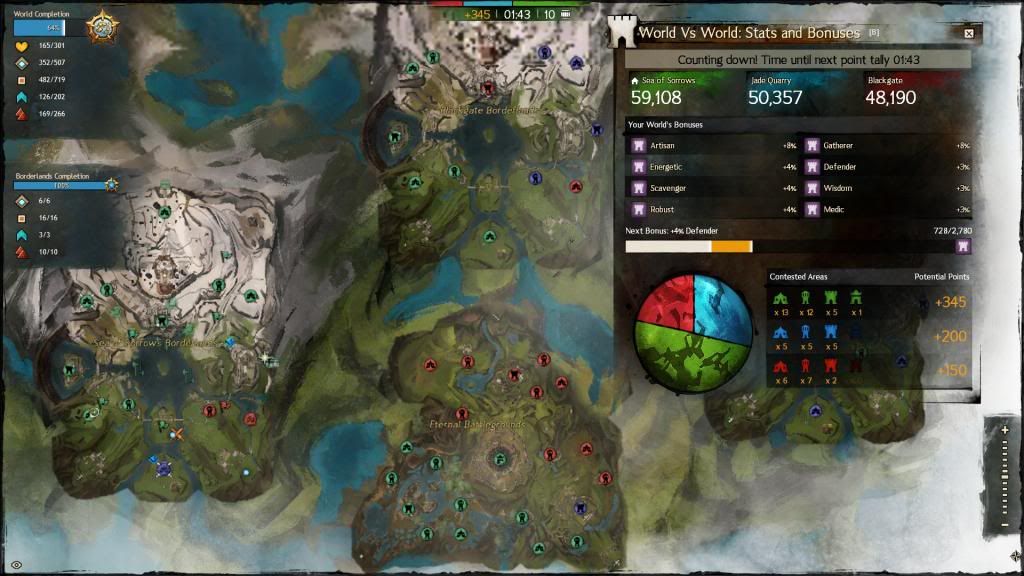 So afraid... Spent the last 5hours full capping and shutting down SoS BL w/ Amarathy & MERC...
Breakout after we swap to EB retook, redlake
, logging off. So much fear that we increased our lead over Oceanic / EU period from 2k behind BG to 12k ahead of them... :S
The real fight starts Monday, I hope you can keep up BG! Remember, look for and focus the Female Norn Elementalist commander, shes purdy :3
.