EliteZeon, on 13 June 2013 - 07:21 PM, said:
I really think they look MUCH better without the headgear... and shoulders for the Light and Medium. Plus dyes will always make or break a look...
Eh, here's my take on them: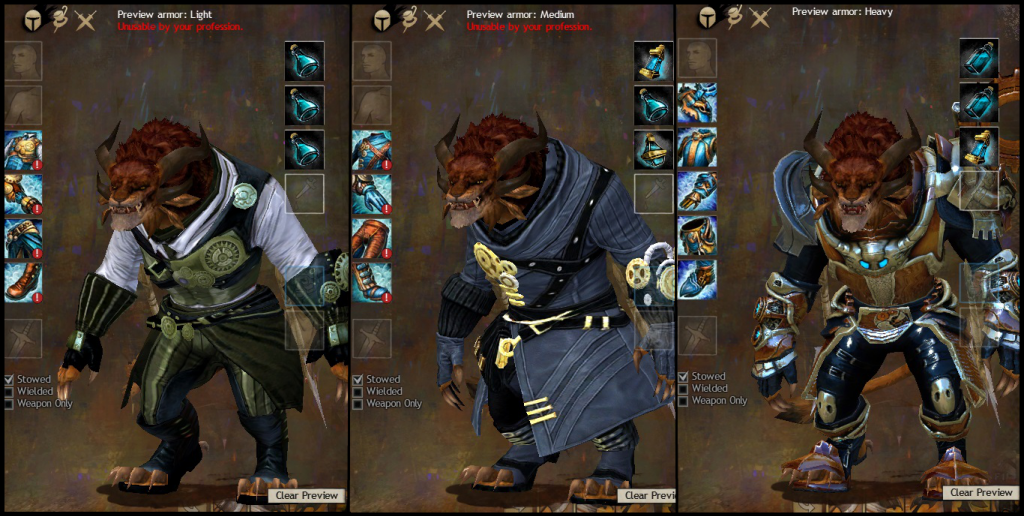 I did my best to use dyes best seen on steam punk styled stuff, so a vibrant color contrasting with browns and metallics...
I think I may use the Medium armor for my male Norn ranger... and the Light for my female Sylvari mesmer.
Wow what a difference some coloring makes, these actually look pretty good here.